Industrial Pulleys & Sheaves Supplier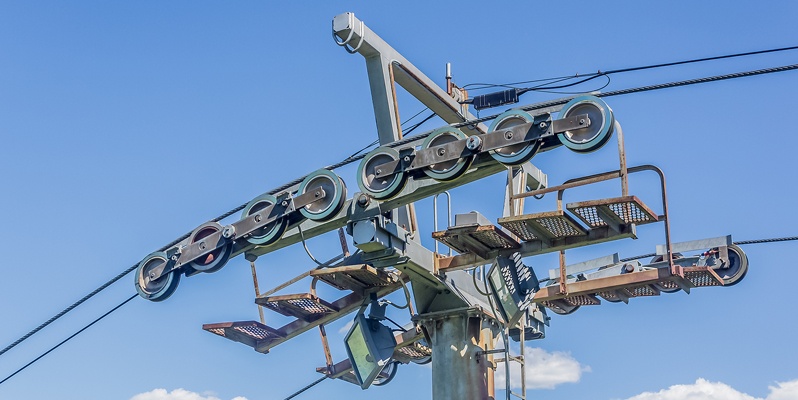 Industrial Pulley Overview
A pulley is a wheel with a groove around it for belt placement. The groove allows for a belt to turn around the circumference of the pulley. In pulley systems, the most common components include the wheel (pulley), axle, hooks and flexible belt (chain, cable, rope, etc.). Mechanical pulley systems are widely used to ease in the moving and lifting of heavy objects.
Industrial Pulley Applications
Elevators, cranes, and boats all use pulleys because they change the direction of the applied force on the belt. The cable is looped around the circumference of the pulley; therefore, the force of the object on one end of the cable can loop around the pulley to the other end.
Pulleys are also designed for power transmission, along with torque and speed across axles. Belts and pulleys are more desired over gears due to their ability to transmit power through the belt either via friction or teeth, over larger distances and in constricted spaces.

Industrial pulleys we supply
Finished Bore V-Belt Sheaves
Idler Pulleys
Pulley Stock
QD Bushed V-belt Sheaves
Spring Loaded Variable Speed Pulleys
Timing Belt Pulleys
Variable Pitched Sheaves
Mechanical Power distribution facility and headquarters are ISO90001:2015 certified. Our manufacturing partners have at least ISO9001:2015 accreditations, however we put strong emphasis in our key manufacturing partners being TS/IATF certified.
We have several years of experience supplying industry standard pulleys (AK, BK, idler, single and multi-groove, etc.) and custom pulleys per print. We serve OEMs in industries including agricultural, conveyor, material movement, packaging, and industrial machinery. 
Did You Know?
For more than forty years Mechanical Power has been supplying high-quality industrial parts at competitive prices from around the world. We are best known for sourcing the highest-quality industrial parts for Automotive, Agriculture and Heavy Machinery Industry.
Maximize efficiency of your equipment with parts from trusted sourcing partner.