Custom and standard bearings supplier
We are an industrial bearing supplier and distributor based in Wauconda, IL, offering a wide range of industrial bearings utilized in various industries.
Our engineering team will work with you to design a custom bearing unit or assist you in selecting the appropriate industrial bearing from our bearing database catalog of un-mounted spherical plain bearings, flange bearings, and pillow block bearings.
Mechanical bearings play a crucial role in the transmission of power to motion. Without bearings, there would be no efficient rolling or turning of shafts.  There would be no planes, trains or automobiles. Bearings primarily facilitate a desired motion by minimizing friction.
Bearings come in many different types and classifications to serve a wide variety of industrial purposes.
Bearing types we supply:
Radial Bearings
Rod-End Bearings
Spherical Roller Bearings
Spindle Bearings
Tapered Roller Bearings
Wheel Hub Assemblies Bearings
The simplest form of bearing, the plain bearing, consists of a shaft rotating in a hole.  In the ball bearing and roller bearing, to prevent sliding friction, rolling elements such as rollers or balls with a circular cross-section are located between the races or journals of the bearing assembly.
A wide variety of bearing designs exists to allow the demands of the application to be correctly met for maximum efficiency, reliability, durability and performance.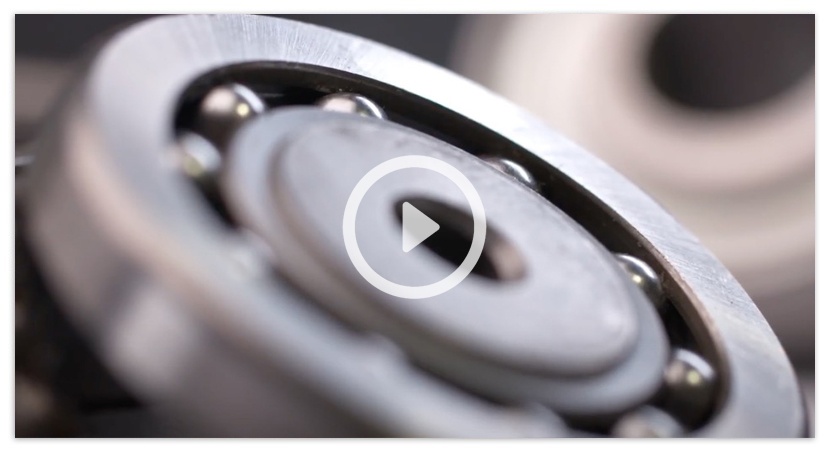 The most sophisticated bearings for the most demanding applications are very precise devices; their manufacture requires some of the highest standards of current technology.
Industrial Bearing Distributor
Contact Us to talk to an industrial bearing professional about how we can source your custom bearing solution for your company today.
Did You Know?
For more than forty years Mechanical Power has been supplying high-quality bearing at competitive prices from around the world. We are best known for sourcing the highest-quality industrial parts at competitive prices from around the world.
Maximize efficiency of your equipment.