The
agricultural machinery market
is expected to cross $118.2 billion by 2025. But
agricultural machinery
can be quite expensive. In fact, an after-sales market report confirms that no accessibility to OEM parts forces authorized dealers to service or repair machines on their own.
Technology role in Agricultural Machinery OEM Parts
The high global demand for OEM parts in agricultural machinery is due to modern tech advancements. It is a combined approach to improve the overall economic situation and increase the income of the farms. And growing at a whopping 3.6% CAGR rate indicates a new era of tech-driven OEM parts for agricultural machinery.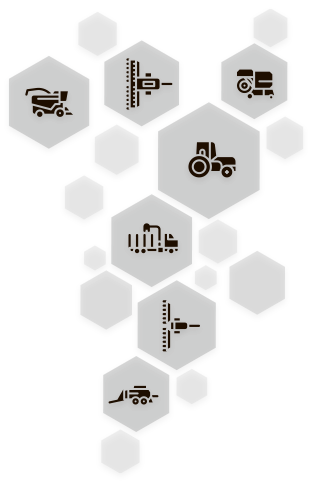 The main factor that propels the agricultural machinery market growth is its high global food demand. Experts anticipate this demand to leave a positive change on the agricultural equipment market in the foreseeable future.
Modern vs. Traditional Approach
The utilization of farm equipment makes it possible to produce more than traditional methods. On top of all, automated and as well as semi-automated agricultural equipment significantly decreases the human labor needs. As a result, it reduces the incurred cost of labor. Interestingly, it is just one of the benefits of modern OEM parts that drive the growth of the agricultural machinery market.
OEM Parts for Agricultural Equipment: There is More than One Successful Driver
When it comes to the size of agricultural machinery market, the key driver is high food consumption and rapid crop production. But credit availability, technological developments, and access to resources are also important factors that continue to increase agricultural machinery market size.
Europe, U.S., Japan, and China are at the center to make a huge change in the agricultural machinery market through more sophisticated and reliable OEM components.
Europe, U.S., Japan, and China are at the center to make a huge change in the agricultural machinery market through more sophisticated and reliable OEM components. And thanks to the scalable and massive production scale of agricultural machinery, the OEM parts account for more than half of the market share of the global agricultural machinery market.
As manufacturers produce more diverse and technologically advanced OEM components, you can expect to see the agricultural equipment market to become even more competitive. It would be fair to assume that major OEM firms will also dominate the future of the agricultural equipment market.
Part of the reason for unprecedented growth in agricultural equipment is due to the heightened focus on customer needs. Suppliers of OEM components such as Mechanical Power, offer focus on quality, safety, and consistent improvement of agricultural parts.
Consequently, it allows firms to make more quality/safety commitments and integrate other resilience and stable features. Ultimately, it's the precision-based tech that garners the interest of customers and drives growth for agricultural machinery.
Most OEM parts that cater towards agricultural equipment come with many capabilities and features. Today's agricultural machinery is more advanced than most people realize. In essence, major OEM manufacturers will continue to ensure high-quality agricultural equipment.
In the future, there will be more focus on metal-fabricated components and massive assemblies during high-demand seasons.
Did You Know?
For more than forty years Mechanical Power has been supplying high-quality Agricultural Machinery OEM Parts at competitive prices from around the world. We are best known for sourcing the highest-quality industrial parts at competitive prices from around the world.
Maximize efficiency of your agricultural machinery OEM equipment.
Resourceful and innovative Marketing Pro, with 20+ years of progressive experience in the marketing and creative technology industry. Responsible for digital and traditional marketing efforts that promotes brand awareness, increases engagement, and drives revenue.