Powder coating is an advanced method of applying paint to metal components, providing a durable layer of protection and superior resistance to corrosion. The powder is applied electrostatically and is then cured with heat in order to create a high-quality finish that adheres well to the substrate. Powder coating is typically used in the automotive, aerospace, lawn & garden, and industrial industries.
This type of coating system feeds chips or powder particles electrostatically to a spray gun, which heats and sprays the powder onto the substrate. This process ensures an even coating of the components and creates a finish that is resistant to scratches, abrasion, and corrosion.
Powder coating also offers an array of color choices, with custom tint options available as well. The finished product is easy to clean and maintain due to its smooth surface and long-term pressure resistance.
The durability and strength of the coating are superior to older painting techniques, such as liquid painting. The powder is sprayed onto the substrate and then accelerated in an oven to fuse into an anti-corrosive layer, preventing harsh weather conditions from deteriorating it.
This process also creates a seductive finish on items, enhancing their aesthetics as well as their useful life. It can be applied to many metals like iron, aluminum, galvanized steel, stainless steel, brass and copper for stronger results than other conventional coatings.
Process of Powder Coating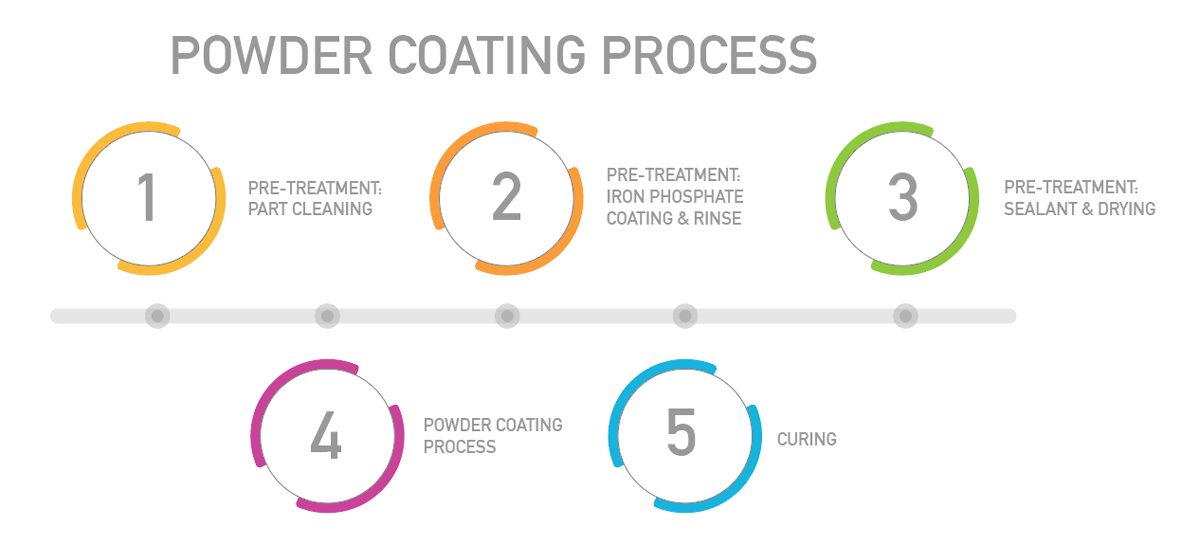 The actual process of powder coating is quite simple. The item to be coated is cleaned and pre-treated with chemicals to prepare it for the finishing step. Then, a powdered coating material is electrostatically applied with special equipment. The coated parts are then baked in an oven in order to fully cure and harden the finish, creating a strong bond between the part and the product.
The end result is a durable, attractive finish that can last a long time if properly cared for. Additionally, powder coating comes in numerous colors and textures so you can always find something that's aesthetically pleasing.
This process adds a layer of protection from wear, tear, rusting, corrosion, abrasion, and fading. It also helps seal out moisture and chemicals that can otherwise cause damage.
Powder coating is also an eco-friendly finishing method as it doesn't produce any VOCs (Volatile Organic Compounds) in the air or ground. In today's world where environmental awareness is increasing rapidly, this makes powder coating an attractive option for industrial applications.
Powder Coating Advantage
Powder coating offers the advantage of being a more ecological choice compared to paint or other finishes. Unlike traditional wet painting, powder coating does not require an external solvents and emits few VOCs.
This means it is safer for both the environment and workers alike as it produces less hazardous waste and has fewer emissions than other typical finishes. Additionally, powder coatings are also resistant to corrosion and resistant to most chemicals and abrasive materials, making them perfect for items that need constant exposure outdoors.
Key Markets & Applications
Powder coatings are frequently used in outdoor equipment and parts that need outstanding durability, vibrant colors, and fading resistance. Powder coatings are often used on metal gutters, facades, bathroom fittings, and aluminum doors and windows in architecture.
Powder coatings are also often used on playground equipment, fire hydrants, lawn equipment, vehicle parts, and home appliances.
AGRICULTURAL & CONSTRUCTION
Storage systems
Tractors
Trailers
Cranes
Ploughs
Earth moving equipment
Fork lift trucks
APPLIANCE
Gas and electric ranges
Refrigerator doors and shelves
Washing machines and dryers
Freezers
Water heaters
Vacuum cleaners
Kitchen appliances
Microwave ovens
Garbage disposals
Dishwashers
AUTOMOTIVE & TRANSPORTATION
Primers
Wheels
Bumpers
Window trims
Door handles
Windshield wipers
Steering wheels
Radiators
Suspension systems
Oil/air filters
Shock absorbers
Valve covers
Brake assemblies
Mirror brackets
Truck seat frames
Chassis
ELECTRICAL
Motor windings and housings
Transformers
Switch gears
Electric junction boxes
Electric connectors
Electrical cabinets
Lighting fixtures
Telecommunications
GENERAL METAL
Playground equipment
Bicycle frames/wheels
Golf carts & clubs
Ski poles
Exercise equipment
Metal toys & wagons
Fans
Wheelchairs
Gasoline pumps
Toolboxes
Motorcycles
Mopeds
Fire extinguishers
LAWN & GARDEN
Lawn mowers
Fertilizer spreaders
Snow blowers
Barbecue grills
Chainsaws
Garden tools
Wheelbarrows
Edgers
Garden tillers
Snow Shovels
Patio furniture
Pros and Cons of Powder Coating
Powder Coating Pros
Classic look
Matte finish with a little sheen (satin)
More color options
Will hold up no problem over time
More cost effective
Powder Coating Cons
Can be boring depending on color
Bottom side not done (doesn't really matter)
Not as unique as the anodized finish
Sensitive to nicks – be careful in storing and installation
Are you cosidering powder coating for your next project?
We hope this article will help you decide if powder coating is the best option for you next application.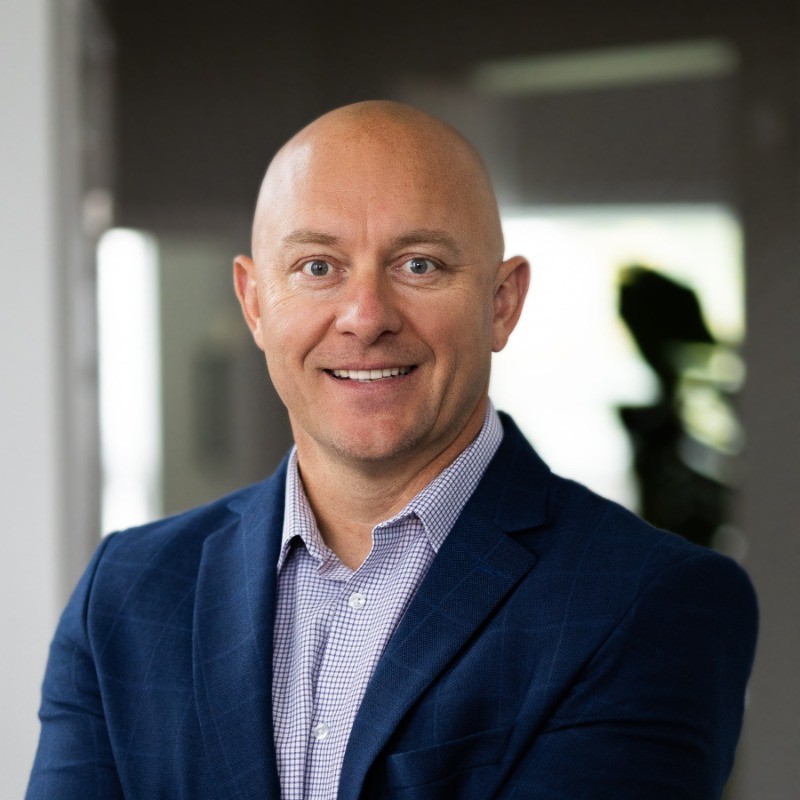 Resourceful and innovative Marketing Pro, with 20+ years of progressive experience in the marketing and creative technology industry. Responsible for digital and traditional marketing efforts that promotes brand awareness, increases engagement, and drives revenue.