Professional landscapers continue to face mountainous
challenges
when it comes to
industrial landscaping
machines. Of course, maintenance is the key to avoid the most preventable
landscaping equipment
issues. But without maintenance, machines are prone to expensive repairs and become unsafe for employees to use.
In 2021, new and established commercial landscaping companies continue to face a boom in technology. For the most part, this boom improves the functional and operational performance of the equipment. On the other hand, the added improvement creates more uncertainties and challenges.
Once you highlight and focus on the mechanics of the industrial landscaping machines, it becomes easier to overcome a wide range of issues. The more challenges you resolve, the more consistent performance you can render for clients and stay ahead of the competition at the same time.
Here's a rundown of the standard landscaping equipment issues with preventable measures and avoid downtime in the foreseeable future.
Industrial Landscaping Equipment: To Rent or To Buy?
If you're just starting out, the major dilemma arguably is whether to buy or rent industrial landscaping equipment. Ideally, you should purchase industrial landscaping equipment because it serves as an investment. Plus, it would allow you to form realistic expectations from your equipment.
If you don't want to make a sudden investment and purchase every piece of equipment for your industrial landscaping business, then opt for a gradual process to buy one essential equipment item at a time. But if you have a high frequency and big production scale, then buying equipment at once would make more sense.
You should be able to purchase essential industrial landscaping equipment on credit for your business. Buying new industrial landscaping equipment also creates a good impression and makes you look professional. Those equipment items may cost thousands of dollars, but it's an excellent investment.
Plus, if you decide to buy at the right time, it may give you an edge over your competitors. Since landscaping is a highly competitive business, purchasing equipment will give you more flexibility to perform detailed and specialized landscaping services to clients.
Air Filters
Clogged air filters are quite common in industrial landscaping equipment. The solution is to change air filters after 50 hours of continuous operations. In short, change the air filters after six months to avoid dirt from reaching the main engine. It is the most inexpensive way to maintain the operational functionality of your engine.
You can visually inspect air filters for excessive debris or dirt. You just need to check the old filter model number before getting a new air filter. So long as you clean and replace your air filters regularly, you won't have to deal with low air circulation or dirt indigestion issues. If you operate on a larger scale, maintain a log for your equipment items that require air filters.
Since there are different types of air filters for different types of industrial landscaping equipment, make sure to buy the ones that cater to your specific needs. If you want to avoid air filter-related issues, keep one or more air filters in stock for instant use.
Oil and Filters
Usually, using insufficient oil can impact the longevity and performance of industrial landscaping machines. On average, machines with more than 1,000 hours of usage lose their warranty. But insufficient oil leads to a lack of lubrication and failure of landscaping machine altogether.
It is a maintenance challenge for industrial landscaping companies that require continuous care and service. In fact, many industrial landscaping companies pay more than $1,000 on each repair because of lubrication issues.
So, the next time you use a machine for up to 10 hours, make sure to change the oil. Continue this practice and change the oil every 50 or 100 hours. Remember, you can change the oil filters just like oil. Just make sure to perform oil checks on a daily basis.
Blades and Lubrication
Unsharpened blades create non-manicured and unhealthy lawns. It is another equipment maintenance challenge that most industrial landscaping companies have to deal with on daily basis. The good news is that there is no mystery or hidden secret about blades. It just takes a lot of time and effort to maintain sharp blades for a long time.
Sharp blades are also crucial to improve or maintain the longevity of your landscaping machines. Well-maintained sharp blades mean you will have less stress n belts, engines, pulleys, spindles, clutches, and gear boxes. Many industrial landscaping companies also experience abnormal vibrations because of unbalanced blades.
So, maintain sharp blades to avoid damage to the gear box or spindle and deck components. In the same manner, high-end components like wheel bearings and blade spindles are important to produce grease. For most operations, the best course of action for industrial landscaping companies is to purchase high-temperature and grade grease to slow down the dissolution process. Multi-purpose high-temperature grease is also a less expensive way for industrial landscaping companies.
Belt Condition and Tire Pressure
Belt condition and tire pressure issues are also common among certain industrial landscaping equipment. The truth is that landscaping companies have to do more than just keep an extra belt on the side for onsite use. Instead, keep a close eye on the belt condition to make the correct replacement decisions on the field.
You should use the same maintenance caution on tire pressure. Ideally, your tire pressures should be at optimal levels to improve efficiency and performance. Before you wait for the issues to occur, you can minimize the tire flats and wear in each operation.
But unlike mowers, not all equipment needs inflated tires to increase cut quality. One side low tire pressure is pretty common and can impact the cutting quality and level. So, make sure your tire pressure is at the deck level.
Topographical Challenges
One of the major challenges for landscaping businesses is to navigate the edges and slopes of large commercial spaces. Whether it's a lawn or a huge garden bed, you have to understand the topographical details to render the best landscaping services possible.
For instance, you should drive push mowers across slopes and drive riding mowers on up and down land slopes. But upright objects like trees, lawn furniture, and fence posts often create challenges for landscaping companies. In comparison, it is easier to navigate the slopes on trimmers than mowers.
Sum Up
It is vital to understand that even the most successful industrial landscaping supplier encounters common equipment challenges. Your objective should be to not let equipment issues spiral out of control and avoid growth stagnation, profit erosion, and operation inefficiencies.
Industrial landscaping companies should maintain a comprehensive preventative checklist to ensure the functionality of the equipment is up to the market standards. Furthermore, industrial landscaping companies should be open to communicate with other partners and learn about equipment issues that may lead to accidents on site.
Whether it's trimmers, chippers mowers, edgers, or rotating blades, every piece of equipment requires constant maintenance and concentration. The more equipment challenges you resolve and prevent – the safer environment you can create for your employees. Think of it as a much-needed boost for your employees to perform industrial landscaping services with a high level of efficiency and creativity.
Contact Mechanical Power and learn why we are considered one of the best industrial lawn equipment parts sourcing companies when it comes to customer service and satisfaction.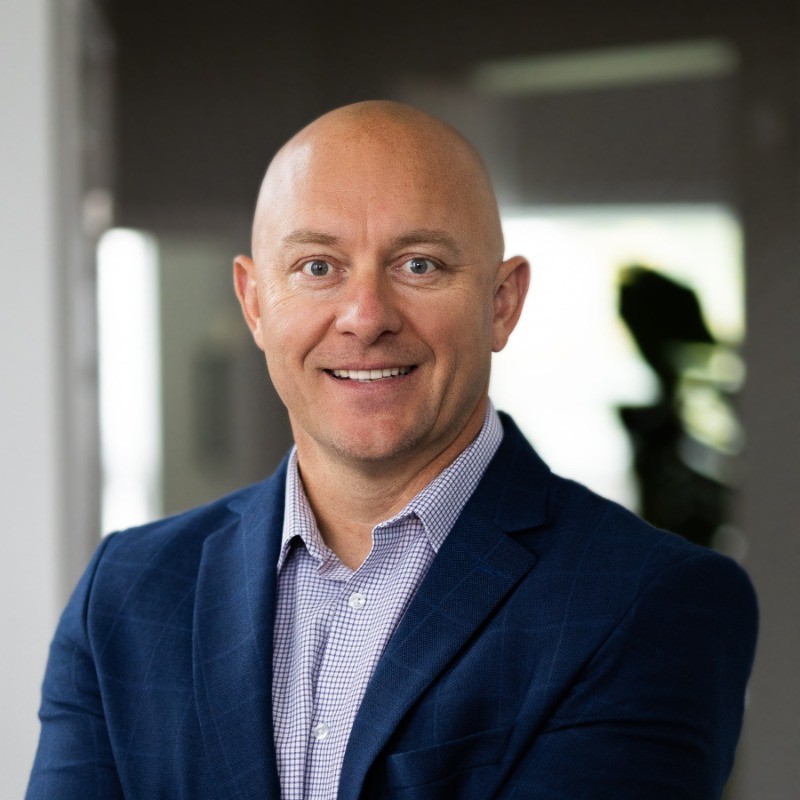 Resourceful and innovative Marketing Pro, with 20+ years of progressive experience in the marketing and creative technology industry. Responsible for digital and traditional marketing efforts that promotes brand awareness, increases engagement, and drives revenue.