Supplier of wide variety of bearings
Mechanical bearings play a crucial role in the transmission of power to motion. Without bearings, there would be no efficient rolling or turning of shafts.  There would be no planes, trains or automobiles. Bearings primarily facilitate a desired motion by minimizing friction. Bearings come in many different forms to serve a wide variety of industrial purposes.
As a bearing supplier we carry:
Angular Contact Bearings
Insert Bearings
Stainless Steel Insert Bearings
Mounted Unit Bearings
Stainless Steel Mounted Units Bearings
Stamped Flange Mounted Units Bearings
Thermoplastic Mounted Unit Bearings
Needle Roller Bearings
Stainless Steel Needle Roller Bearings
Radial Bearings
Stainless Steel Radial Bearings
Rod-End Bearings
Spherical Roller Bearings
Spindle Bearings
Tapered Roller Bearings
Wheel Hub Assemblies Bearings
The simplest form of bearing, the plain bearing, consists of a shaft rotating in a hole.  In the ball bearing and roller bearing, to prevent sliding friction, rolling elements such as rollers or balls with a circular cross-section are located between the races or journals of the bearing assembly. A wide variety of bearing designs exists to allow the demands of the application to be correctly met for maximum efficiency, reliability, durability and performance.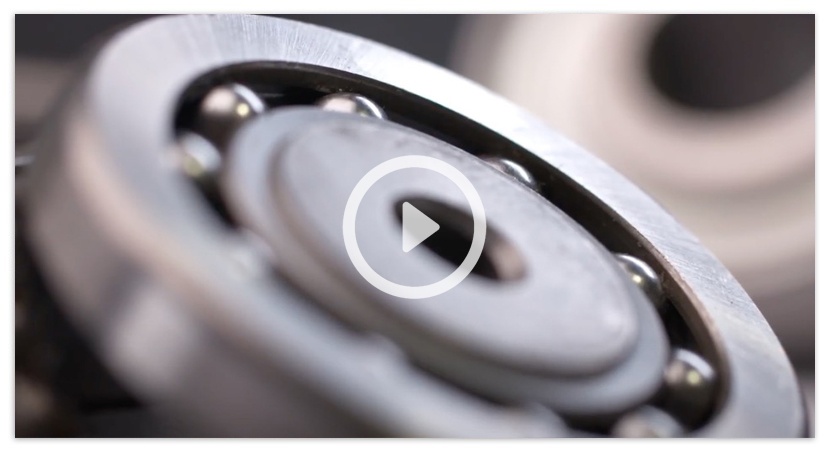 The most sophisticated bearings for the most demanding applications are very precise devices; their manufacture requires some of the highest standards of current technology.
We specialize in bearings distribution and global sourcing services. Contact Us to talk to an industrial bearing professional about how we can source your custom bearing solution for your company today.
Take the hassle out of global sourcing.
Contact us today and put our abilities to the test.